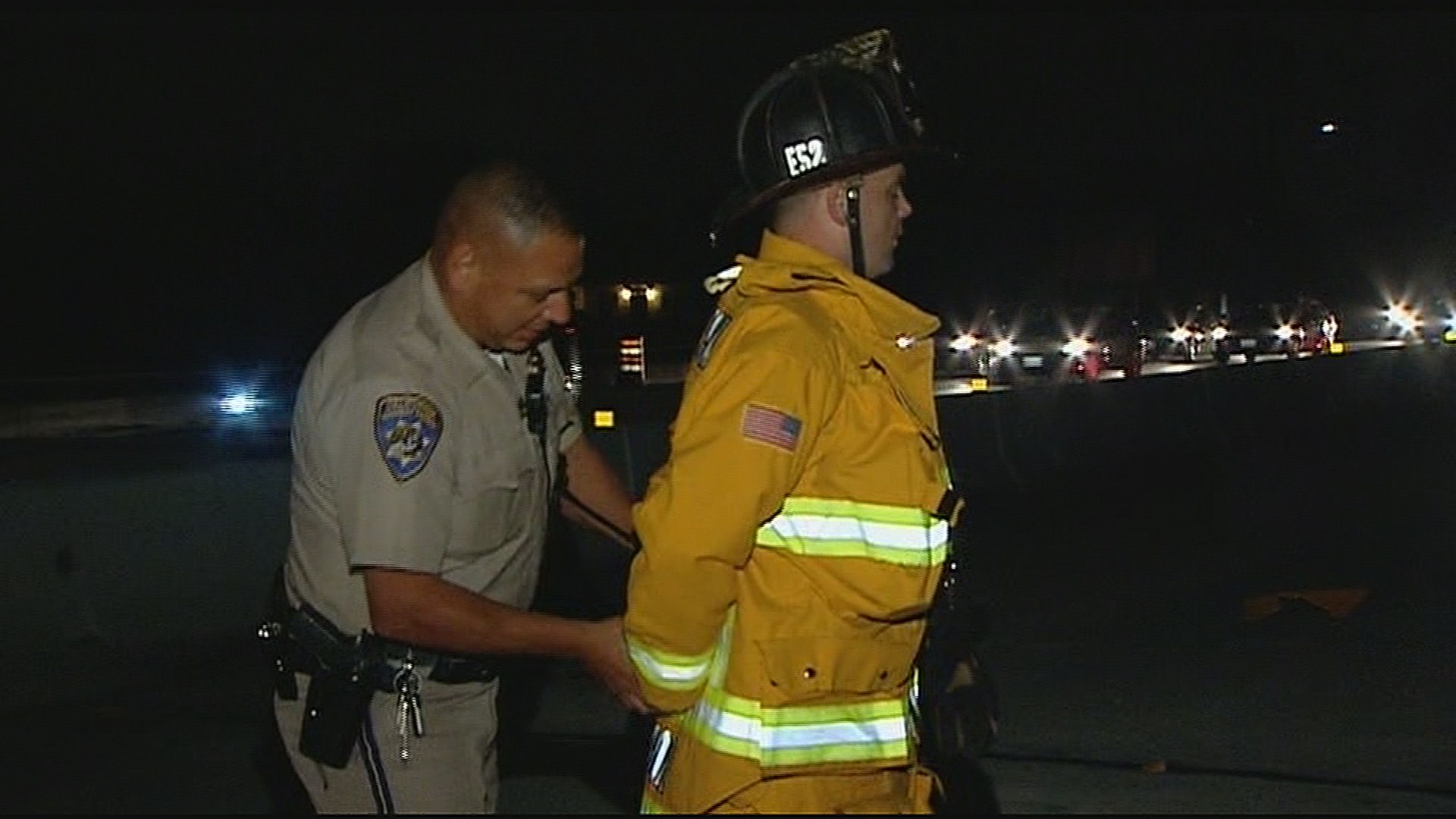 Officials: Dispute between CHP officer, firefighter an 'isolated – San Diego, California News Station – KFMB Channel 8 – cbs8.com
CHULA VISTA (CBS 8) – Officials from both the California Highway Patrol and Chula Vista Fire Department Wednesday responded to an incident that left a firefighter in handcuffs at an accident site in the South Bay.

CBS News 8 cameras were rolling around 9:00 p.m. Tuesday when the two got into a dispute over where the fire engine should park while firefighters were responding to the crash that happened north on I-805 between Telegraph Canyon Road and East Orange Avenue.

According to officials, the officer told firefighters to move three fire engines from the fast lane, and two complied, but one firefighter refused that request and continued giving aid to the crash victims.

CBS News 8 video shows the CHP officer cuffing the firefighter, identified as Jacob Gregoire, 36, at the scene of the accident. In the background, other fire crews and officers can be seen tending to the victims of the rollover accident.

The firefighter, who's been with the fire department for 12 1/2 years, was detained in the back of a CHP vehicle for about half an hour before being released.
 Note that the CHP does not treat local cops this way.  Why?
Because the local cops, unlike local firemen, are as well-armed as the staties.