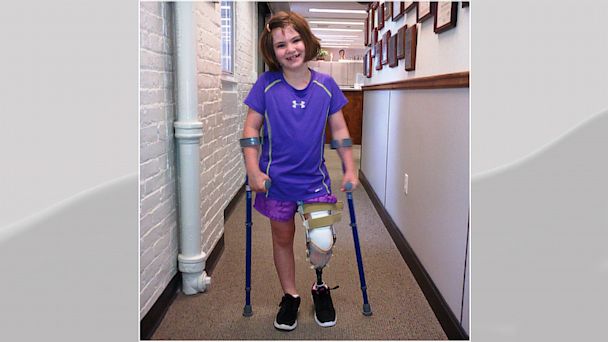 Family Releases Picture of Seven-Year-Old Boston Bombing Amputee
Jane Richard is just seven years old, but she bears the scars of the Boston marathon bombing attack that killed her brother, eight-year-old Martin. She is missing her left leg below the knee. The family has now released a picture of little Jane smiling and standing on her crutches. The picture is a marked contrast with the rock star cover of Boston bomber Dzhokhar Tsarnaev run by Rolling Stone this month.

Jane was discharged from the hospital on April 15, which is when the entire family returned home; they had stated that they would not return home until after Jane got out of the hospital.
Or they could have used a picture of Martin.

Seeing the picture of Jane, I believe that the Brothers Tsarnaev failed.
One thing I must say to both the Rolling Stone staff and the surviving Brother Tsarnaev. FOAD. Preferably slowly and in the most excruciatingly painful way.
UPDATE: Welcome, Instapundit readers!