Export-Import Expiration — Jobs Predictions Not Coming True | National Review Online
I imagine that the company's executives are also outraged and a little bit stunned that this time around, its massive lobbying effort ($69 million since 2012, according to the New York Times) hasn't produced the usual large returns. So expect the company to continue beating the drum about all the terrible consequences the end of Ex-Im will have on its bottom line and the welfare of its workers — even though nothing is likely to happen and big companies will continue to go about their big company business. But for now, we can take comfort in knowing that this New Deal–era program is still in liquidation.
Here are the poor, feeble US companies "supported" by the Ex-Im Bank: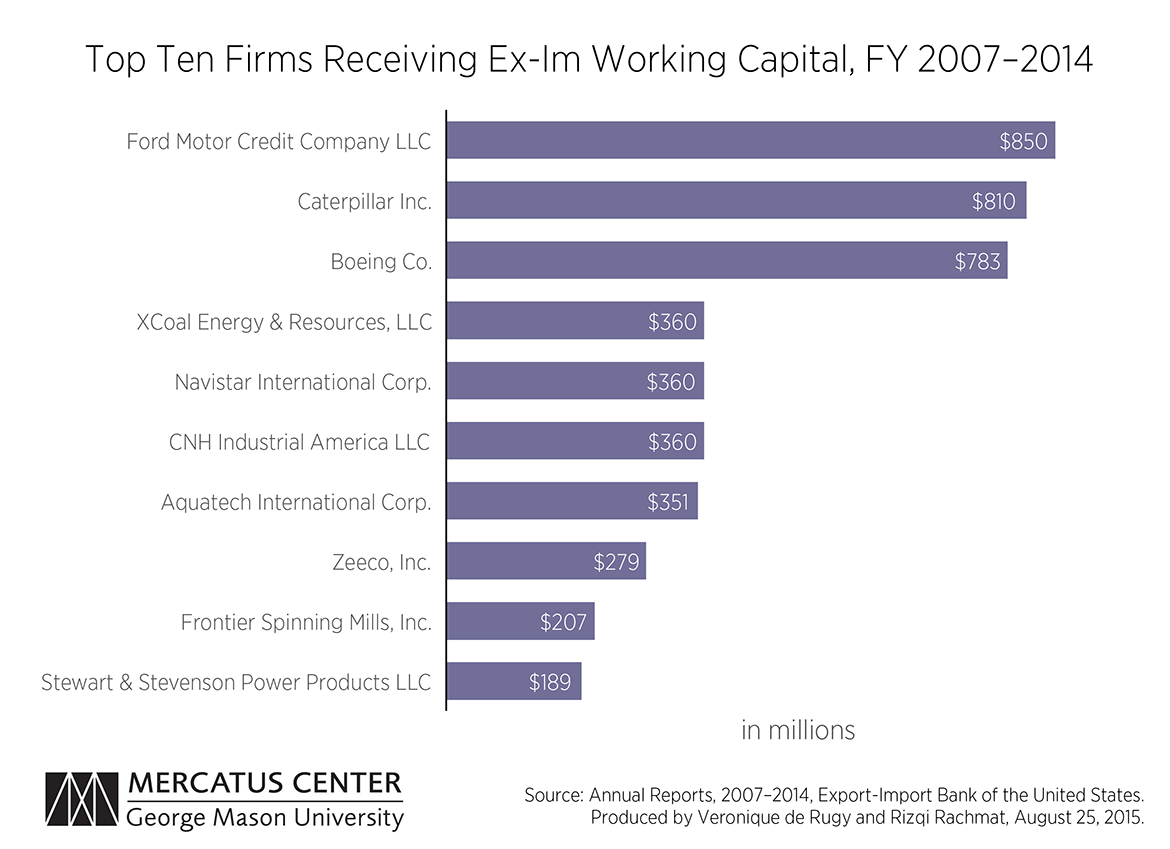 No wonder John "Donor Class Boner" Boehner and Mitch "Donor Class Bitch" McConnell are in such a lather to get the thing reapproved.
Oh, and just for drill:
Donald Trump's Policy Views — Are They Getting a Little More Serious? | National Review Online
Ex-Im: He called it "feather bedding," something that benefits just politicians and a "few companies" that could "do well without it," and "really not free enterprise." This is all quite correct — and those who worry Trump's close ties to big business and fluency with obtaining favors from government (hello, eminent domain) can be a little more confident that he'll be pro-market, not pro-business.
Bet you didn't know that Trump opposed the Ex-Im Bank renewal, did you?