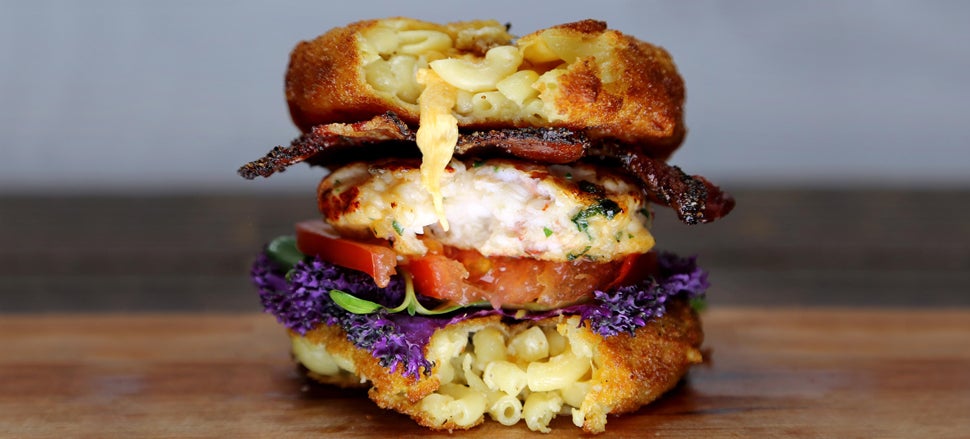 Lobster burger on mac-n-cheese buns and other mind-blowing burgers
Pornburger is a new site that will make you drool and crave for a delicious atomic burger that would make Godzilla happy. I just want each and everyone of these burgers, like a burger bukkake. I want to stuff my face with them, I want to date them, I want to bathe in them, I want to fall into a food coma with them in my bloodstream and die happily forever more.
The gasser who wrote this piece is a bit hyperbolic, yeah, but I wouldn't mind one of those lobster mac-n-cheese sammiches for myself.