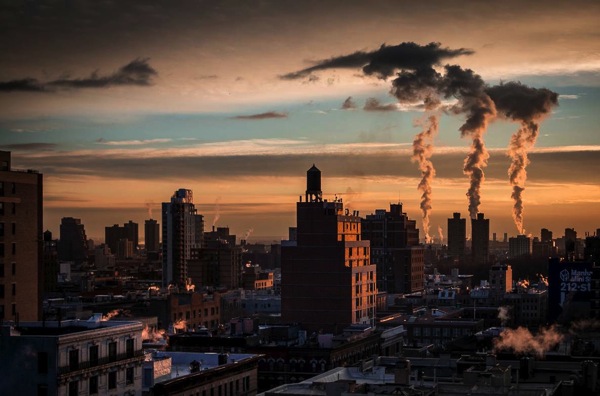 Stunning photo of NYC's last 2013 sunrise – Boing Boing
BB pal Scott Matthews took this magnificent photo of New York City during the last sunrise of 2013. The view is looking east from Morningside Heights, across Harlem and Central Park, toward the smokestacks at Queens' Astoria Generation Station.
Still doesn't capture the raw, unbridled mass and power of The Apple the way the view toward The Battery from the top of the Empire State does, but pretty impressive nonetheless.